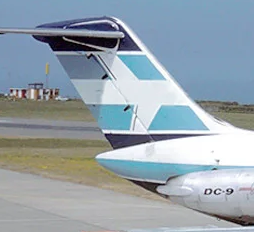 The Story of the DC9
The Flexi-jet
From 104 feet to 152 feet, back to 124 feet and all points in between, the Douglas DC-9 and its derivatives the McDonnell -Douglas MD-80/90 series and Boeing 717 was a very flexible design, even allegedly lending itself for use by the Chinese in developing their Comac ARJ21 airliner. With its long range DC-8 airliner in production Douglas took a look at the short to medium haul market and came up with the twin Pratt and Whitney JT-8 engined DC-9, first flying as the 10 series...%>
Click here for more...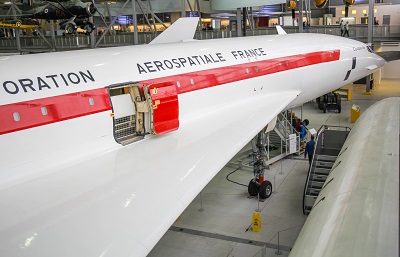 MASK WEARING ON AIRLINERS
Following the IWM's recommendation that visitors wear masks indoors where possible, especially in crowded areas and enclosed spaces. Duxford Aviation Society (DAS) has decided that visitors boarding any DAS airliner must wear face coverings unless exempt. %>
Click here for more...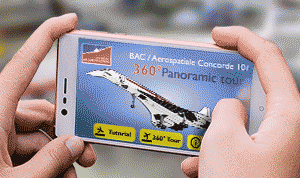 Get the Concorde App
Our new virtual tour of Concorde, both inside and out, is available now on the Apple Store or Google Play.
Explore this incredible, half-century old vision of the future in unprecedented detail. Look around in full 360° animation, or zoom in for information on flight deck instruments.
Just 99p puts you in the pilot's seat!
Duxford Aviation Society gratefully acknowledges the generous support given by the Association of Independent Museums.
GREAT DEALS
IN THE SOCIETY SHOP
We take a lot of time choosing really great items for our selection of exclusive Collection merchandise. So you can be sure of style and fantastic quality. But we also know you want value for money, so we also set our prices to make our items affordable. That means our stuff actually sells, which is great news for our charity.
So take a look round our shop, treat yourself to something you fancy and everybody wins.
Registered Charity No. 285809