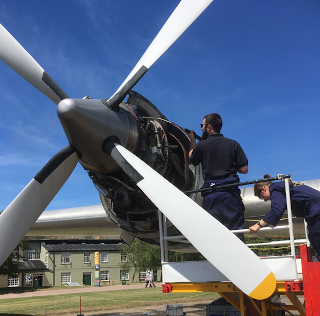 Props Over the Water
Travelling Over the Ocean by Propeller
Before the Second World War if you wanted to fly on a scheduled flight across the Pacific or Atlantic Oceans it would have been on a flying boat, after the war all that changed. With the availability of many new airfields with hard runways designed for long range bombers the way was now clear for land planes to replace the existing flying boat services. With all of Europe having spent the past six years designing nothing but fighters and bombers it was the Americans who provided the...%>
Click here for more...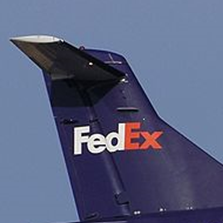 The Overnighters
The growth in package deliverers
Up until the early 1970s if you wanted to send a parcel you would have taken it to the Post Office who would send it by van to a local sorting office and then another van, train or maybe by plane to the destination sorting office, from there into the postman's bag and eventually to its destination. Here in the UK this worked fine if a little slowly, it was indeed possible for a postal lorry to drive from Land's End to John O 'Groats in 10-12 hours. However cross...%>
Click here for more...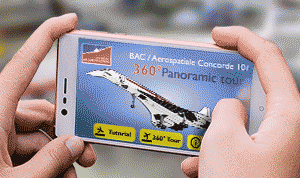 Get the Concorde App
Our new virtual tour of Concorde, both inside and out, is available now on the Apple Store or Google Play.
Explore this incredible, half-century old vision of the future in unprecedented detail. Look around in full 360° animation, or zoom in for information on flight deck instruments.
Just 99p puts you in the pilot's seat!
Duxford Aviation Society gratefully acknowledges the generous support given by the Association of Independent Museums.
GREAT DEALS
IN THE SOCIETY SHOP
We take a lot of time choosing really great items for our selection of exclusive Collection merchandise. So you can be sure of style and fantastic quality. But we also know you want value for money, so we also set our prices to make our items affordable. That means our stuff actually sells, which is great news for our charity.
So take a look round our shop, treat yourself to something you fancy and everybody wins.
Registered Charity No. 285809