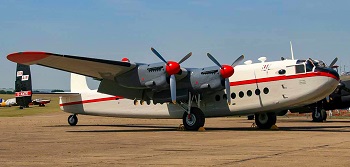 Avro York
Avro York
Troop carrier, freight mover, airliner and flying office, Roy Chadwick's ingenious adaptation of the Lancaster bomber proved itself in war and peace. G-ANTK, now based at IWM Duxford, served in the Berlin Airlift and carried the 100,000th ton of supplies into Berlin. © British Airliner Collection Archive 2020 Produced with the help of Lottery Funding. Our thanks to British Airways Heritage Collection, Dan Air, Tod Nichol, IWM and Duxford Aviation Society. Post production...%>
Click here for more...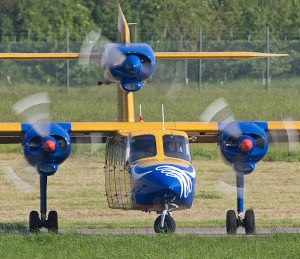 Britten Norman BN2
A British Success Story
Britten Norman BN2 - a British success story At 6:45 am on 11 September 1970 the prototype BN Trislander made its first flight. To commemorate this event we reflect on the history of the company that built it and the story behind how and why the aircraft was developed. Let's begin the Britten-Norman story with a short quiz Which British commercial aircraft has had the largest production run? Which British commercial aircraft has the longest production life? If...%>
Click here for more...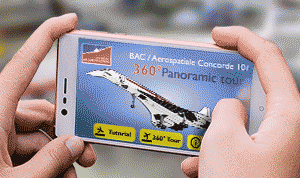 Get the Concorde App
Our new virtual tour of Concorde, both inside and out, is available now on the Apple Store or Google Play.
Explore this incredible, half-century old vision of the future in unprecedented detail. Look around in full 360° animation, or zoom in for information on flight deck instruments.
Just 99p puts you in the pilot's seat!
Duxford Aviation Society gratefully acknowledges the generous support given by the Association of Independent Museums.
GREAT DEALS
IN THE SOCIETY SHOP
We take a lot of time choosing really great items for our selection of exclusive Collection merchandise. So you can be sure of style and fantastic quality. But we also know you want value for money, so we also set our prices to make our items affordable. That means our stuff actually sells, which is great news for our charity.
So take a look round our shop, treat yourself to something you fancy and everybody wins.