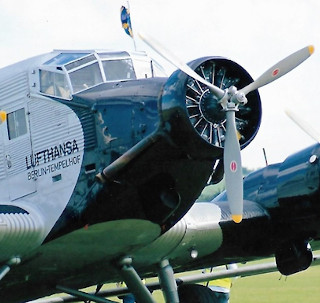 2's company but 3 is not a crowd
The history of 3 engined propeller aircraft
Those of you who follow our Facebook page may well remember a recent run of posts covering three-engine jets such as the Trident, DC-10, Tristar and Boeing 727. This engine arrangement was nothing new as we shall see in this article about some early piston engine tri-motor aircraft. The first tri-motor plane built would appear to be the Batson Air Yacht. Designed to cross the Atlantic, it was a seaplane designed and built in the USA in 1913. Sadly it never flew having sunk...%>
Click here for more...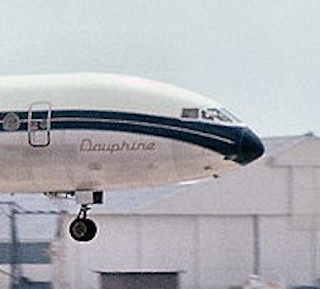 The Jetliner Race
The story of the early jet airliners
Ask any 1950s schoolboy, or anyone interested in aviation history or travel what the first jet airliner was and they will correctly tell you the de Havilland Comet. Ask them what the second one to fly was and you would no doubt get varied answers such as the Boeing 707, Douglas DC-8, the Sud Aviation Caravelle or maybe a long shot the Convair Cv-880. Almost nobody would correctly say the Avro Canada C102. This aeroplane first flew in Canada on 10 August 1949 just two weeks after the...%>
Click here for more...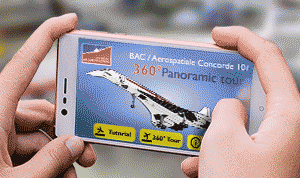 Get the Concorde App
Our new virtual tour of Concorde, both inside and out, is available now on the Apple Store or Google Play.
Explore this incredible, half-century old vision of the future in unprecedented detail. Look around in full 360° animation, or zoom in for information on flight deck instruments.
Just 99p puts you in the pilot's seat!
Duxford Aviation Society gratefully acknowledges the generous support given by the Association of Independent Museums.
GREAT DEALS
IN THE SOCIETY SHOP
We take a lot of time choosing really great items for our selection of exclusive Collection merchandise. So you can be sure of style and fantastic quality. But we also know you want value for money, so we also set our prices to make our items affordable. That means our stuff actually sells, which is great news for our charity.
So take a look round our shop, treat yourself to something you fancy and everybody wins.