The story of one airlines love affair with one aircraft
Added by Keith Bradshaw on 18 March 2022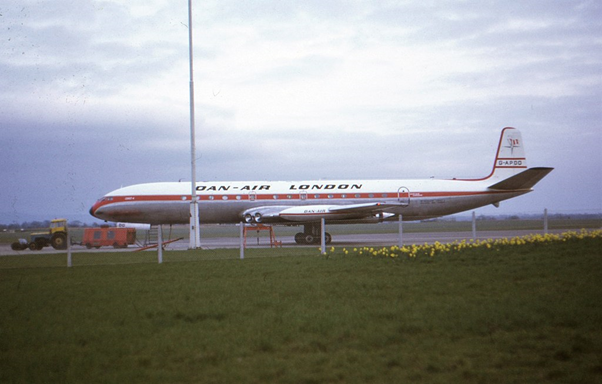 Mention the de Havilland Comet to people and many will immediately think of Dan-Air, mention Dan-Air to people and many will immediately think of the de Havilland Comet ! The two were inextricably linked for fourteen years over which time Dan-Air owned 49 examples of the 114 built, at one time the entire world supply of airworthy civil Comets was owned by Dan-Air. So please enjoy this mainly pictorial perambulation through Dan's Comets.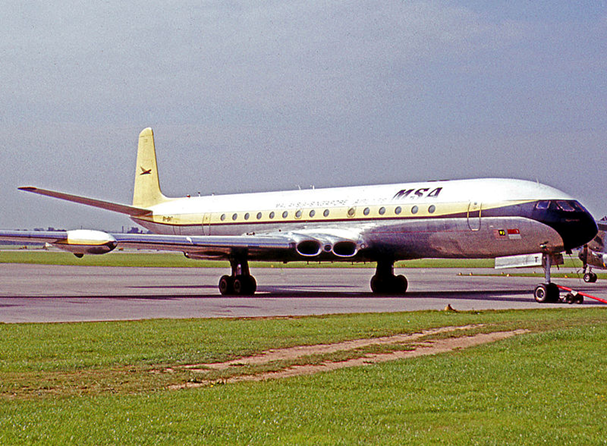 1966 saw the start of Dan-Air's love affair with the world's first jet airliner when their very first, a Comet 4 G-APDK arrived from BOAC on 19 May. The acquisition of this aeroplane made Dan-Air only the second British Independent airline to operate jets in its fleet following British United and their BAC 1-11s. Dan-Air would operate a mixed fleet of Comet 4, 4B and 4C variants. The Comet 4 was the first jet airliner to operate scheduled flights over the Atlantic and services by BOAC first commenced in October 1958 with two Comets PDB and PDC each flying in different directions between London and New York. Dan-Air would go on to own both of these aircraft with PDB being saved from the scrap man and eventually donated to the Duxford Aviation Society who now proudly display her as part of the British Airliner Collection. The first of 19 Comet 4s arrived in May 1966 with the last Dan-Air flight by a Comet 4 being in November 1973.
The Comet 4B had a longer fuselage but shorter range due to a smaller wing without the pinion fuel tanks of the 4 and 4C, making it very suitable for European operations by BEA and Olympic Airlines, who were the only two companies to order the jet from new. Dan-Air's first Comet 4B of a fleet of 15 would arrive in February 1972 with the type making its last flight with Dan-Air in October 1979.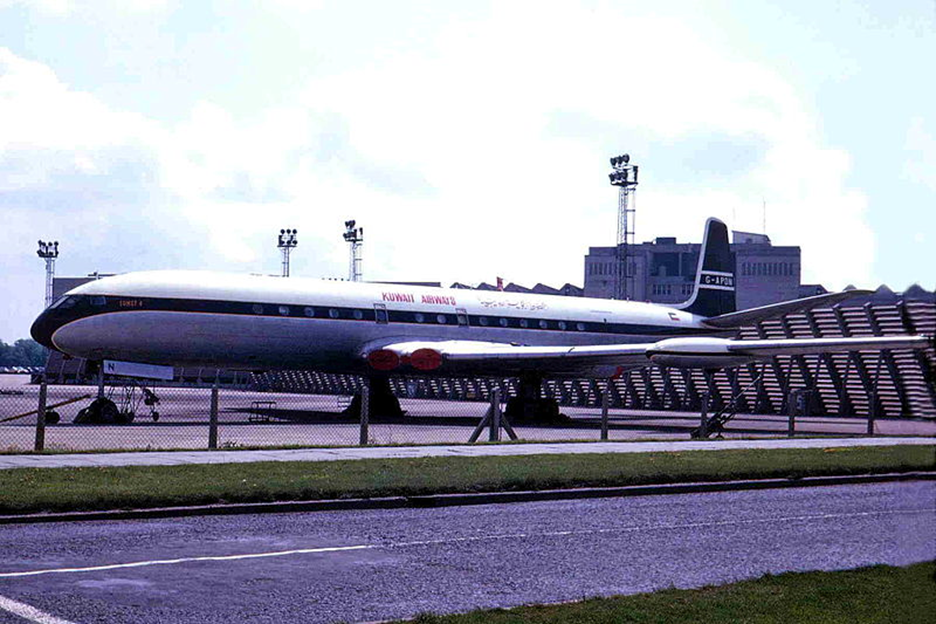 The final version operated by Dan-Air was the Comet 4C which combined the larger wing and fuel capacity of the Comet 4 with the longer fuselage of the 4B. The airline acquired its first Comet 4C in March 1971 from Kuwait Airways and the fleet of 15 aeroplanes served the airline until the last flight in November 1980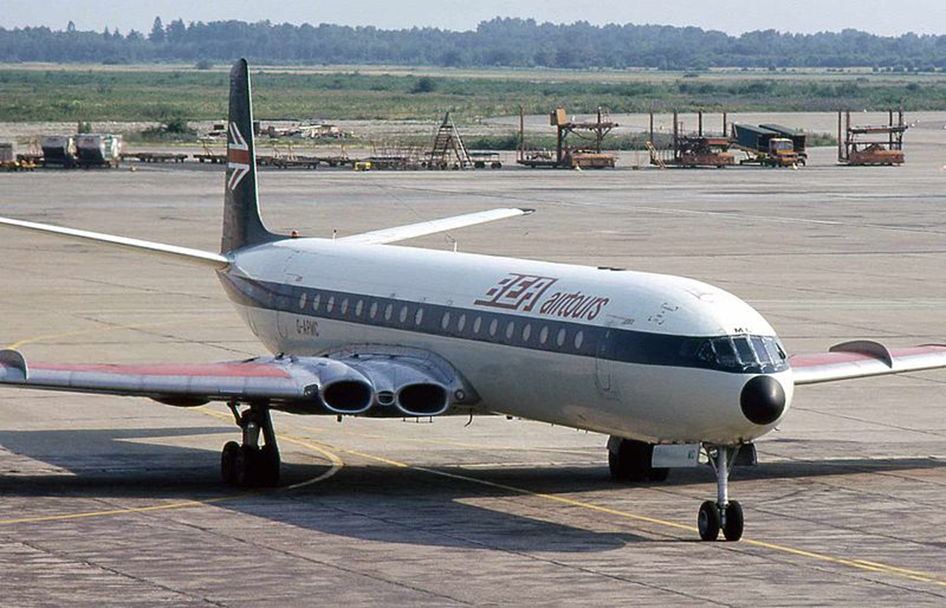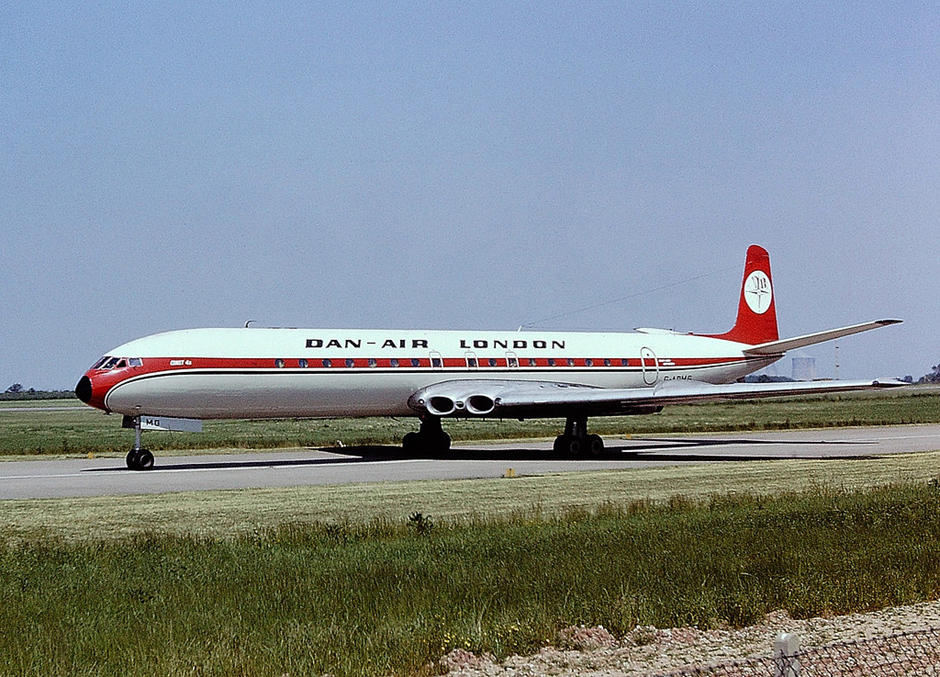 The final version operated by Dan-Air was the Comet 4C which combined the larger wing and fuel capacity of the Comet 4 with the longer fuselage of the 4B. The airline acquired its first Comet 4C in March 1971 from Kuwait Airways and the fleet of 15 aeroplanes served the airline until the last flight in November 1980.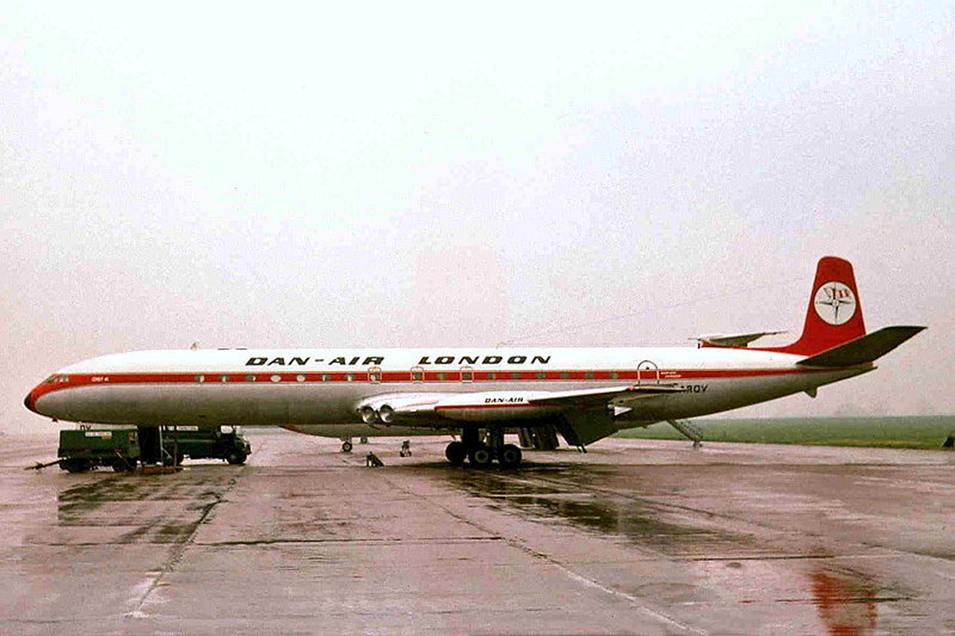 After the first of the Comets, PDK, arrived at the Dan-Air engineering base at Lasham it was quickly followed a few days later by PDO also from BOAC. Both aircraft saw their galleys redesigned and floors strengthened to allow Dan-Air to fit an extra column of seats making the cabin now five abreast, this raised the passenger capacity to 99. Ironically the first Comet to arrive PDK would be one of the last to be scrapped staying with Dan Air until 1980 although its last flight would be in 1973.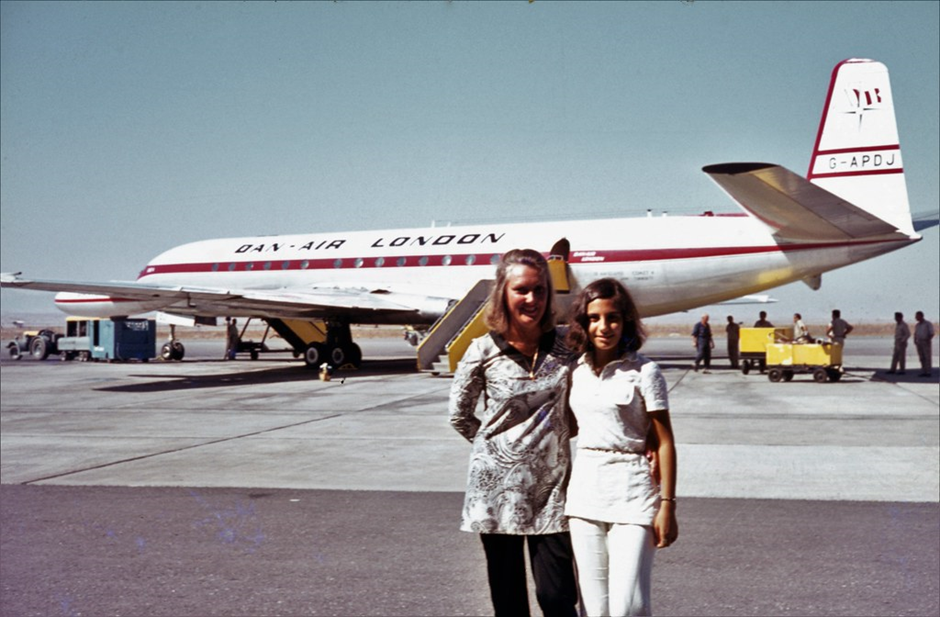 So how did Dan-Air come to build such a large fleet of Comets? The airline had been operating a fleet of piston engine Yorks, Ambassadors, Doves, Herons and Bristol 170 freighters on its charter and scheduled routes. However with British United putting new BAC 1-11s into service and several of its other competitors also ordering jets Dan-Air needed to keep up if it wanted to continue to attract the IT holiday contracts from the travel firms. Many of the larger airlines such as BOAC who had operated Comets were now disposing of them in favour of the larger Boeing 707, VC10 and Douglas DC-8 airliners. The Comets were being sold off cheaply in comparison to say a new BAC 1-11 or Boeing 737 and as they had only had short lives with the major airlines they still had plenty of hours left on them. Also having had a reputation for spending their money carefully Dan-Air decided choosing the Comet was the route for them.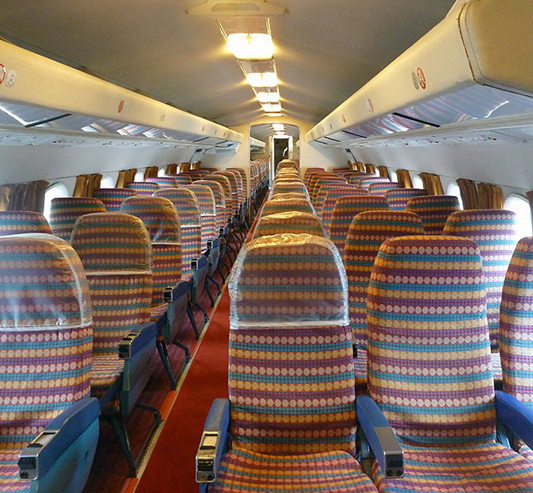 After the first two had arrived in 1966 another pair of ex BOAC machines were purchased the following year, but the real influx of airframes came in 1969 with eight more arriving including five from Malaysian and Singapore Airlines including the two Atlantic pioneers PDB and PDC the other three being ex BOAC. One of the ex MSA aircraft never flew in Dan Air service but was scrapped for spares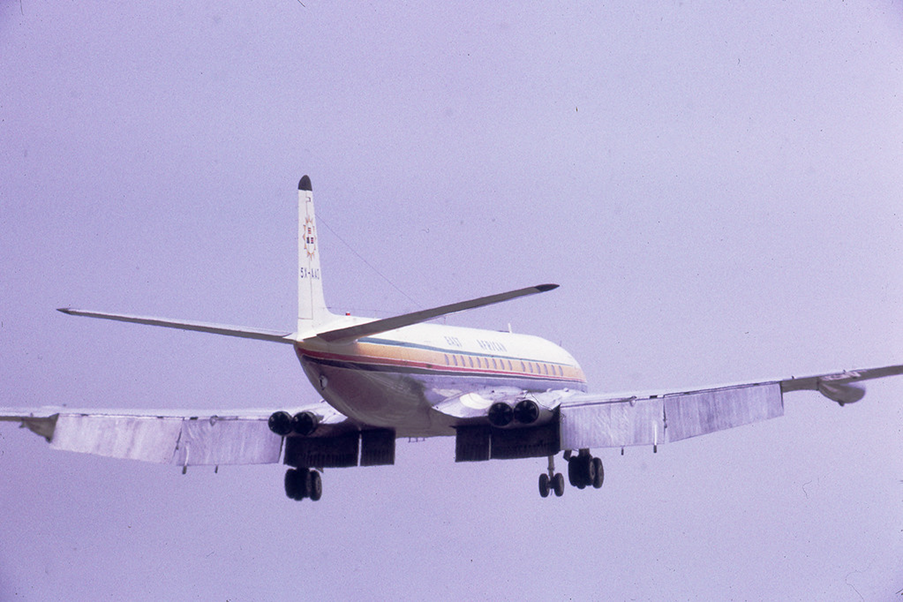 1970-71 saw another ten, a mix of Comet 4 and Comet 4C join the fleet, but only half of these would see service the rest being used for spares. They came from far and wide with Comet 4s from Kuwait Airways and East African Airlines and 4Cs from Kuwait Airways and Aerolineas Argentinas.
The Comet buying spree continued into 1972-73 with sixteen more airframes joining Dan-Air. These were mainly ex Channel Airways and BEA Comet 4Bs with an ex Middle East Airlines Comet 4C being bought just for spares as were four of the BEA and Channel aeroplanes. These larger aircraft allowed the airline to start to retire the shorter fuselage Comet 4s. Dan-Air managed to seat 119 passengers into the newer jets.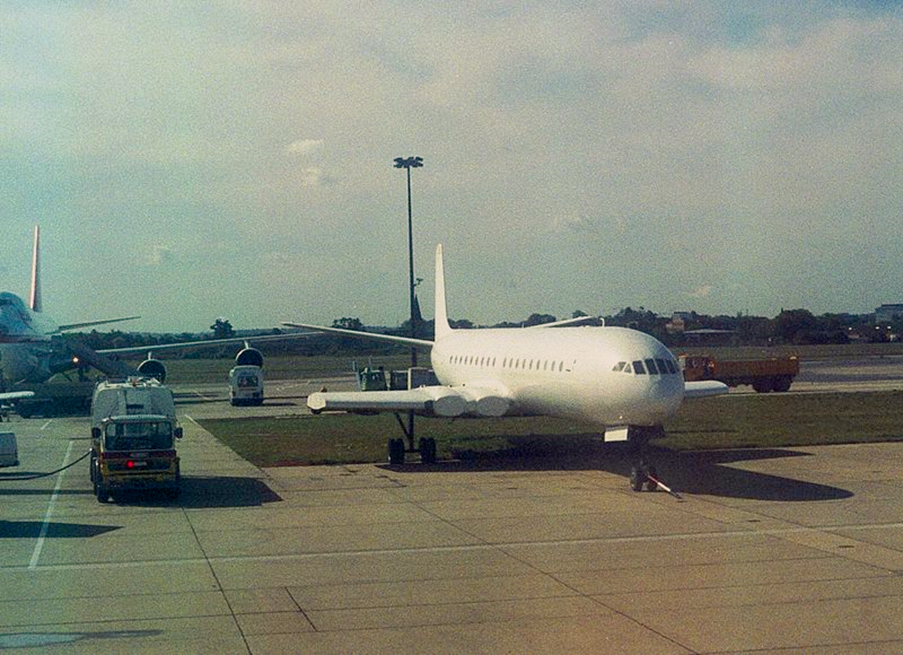 1974 was a quiet year with no 'new' Comets being added ,but the following two years 1975-76 saw Dan-Air's final push to monopolise the Comet world when it acquired eleven more Comet 4Cs. These airframes came from the RAF, Sudan Airways and Egyptair Airlines with just one Sudanese and the RAF aircraft entering service. The rest were scrapped for spares, some not even flying back to the UK.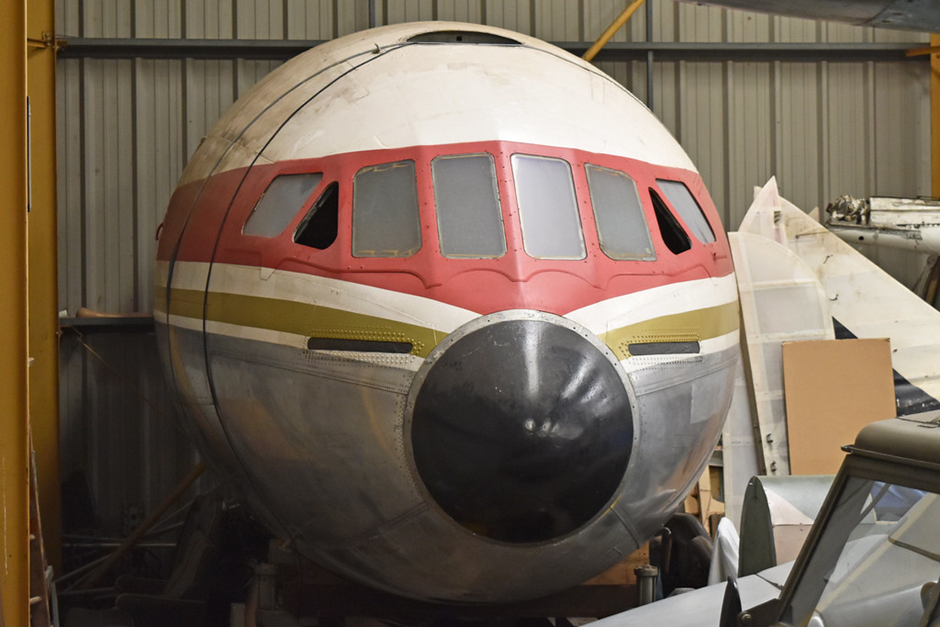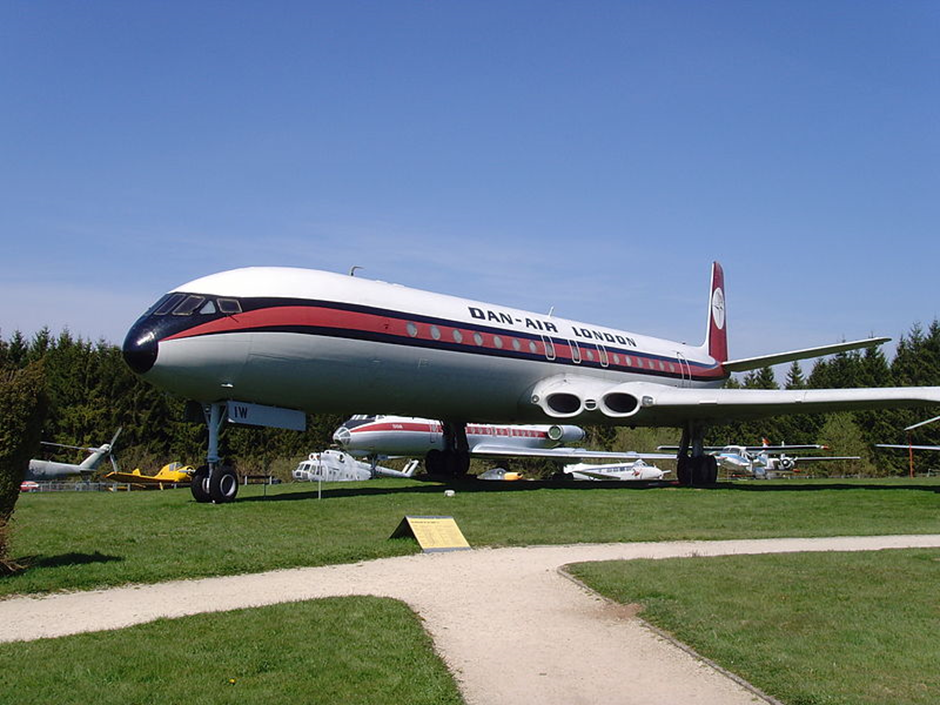 Dan-Air had very good utilisation of their Comet fleet and in the first four years of operating the type their Comets flew 8 million passengers. The slowly dwindling fleet flew on until the last Dan-Air Comet flight on 9 November 1980, when Comet 4C G-BDIW, one of the ex RAF machines took off from Gatwick for an enthusiasts farewell flight. Dan-Air then donated this aeroplane to a museum at Hermeskeil in Germany where it remains on public display. It is thanks to Dan-Air that a number of museums can boast a Comet in their collection.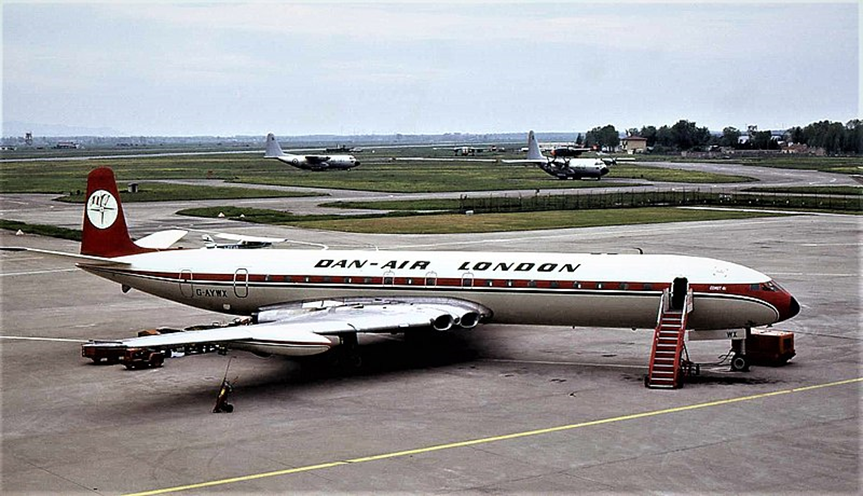 Most of the Dan-Air Comets were scrapped to keep the others flying and towards the end of the Dan-Air Comet era the engineers were kept busy swapping engines from one aircraft to another to eek out the last few hours of life they had before needing a major service. The lack of spares and the fuel costs finally led to the end of the Comets, it being said that a Comet carrying 119 passengers used the same amount of fuel as a DC-10 with 345 souls on board. The Comets and Dan-Air may have left our skies but both will always be remembered from the heyday of Comet operations.
Here is a list of all 49 Comets owned by Dan-Air, for each type they are listed in order of arrival with the airline. Not all were in service at the same time and indeed some never did enter service just being used to provide spares for the others.
Comet 4: G-APDK, PDO, PDJ, PDN, PDL, PDM, PDP, PDC, PDB, PDD, PDE, PDA, PDG, 5X-AAO, 5H-AAF, 5Y-AAA, G-AZIY, ZLW, LV-AHN.
Comet 4B: G-APME, PYC, PMB, PYD, PZM, RDI, PMD, PMG, PMF, RJN, RJK, G-BBUV, RGM, PMC, RJL.
Comet 4C: G-AYVS, YWX, ROV, OD-ADT, G-BDIF, SDZ, G-BDIT, DIU, DIV, DIW, DIX, G-BEEY, EEX, EEZ, SU-ALL.
I would like to take this opportunity to thank fellow DAS member John MacLoughlin for his help in writing this article.
'till the next time Keith
Header photo: Ken Fielding CCA3 Flickr