Added by Keith Bradshaw on 18 May 2020
Let's go...to Jersey!
From the 1950s to the 1980s the British public who had the wherewithal to fly had two destinations at the top of their list. One was the Dutch bulb fields, with a stream of charter flights operating each year out of Southend airport and the other was the Channel Island of Jersey. With that heady mix of English/French culture this was going abroad but gingerly! No foreign language to grapple with, British currency so no problem with foreign exchange allowances but you still got duty free, exotic food with place names and road signs in French. Perfect for the conservative British traveller of the time.
Imperial Airways had tried to start a regular service to Jersey as a stop off on its Guernsey route. However, poor passenger numbers made this a somewhat ad hoc arrangement. Regular scheduled airline flying commenced at Jersey in 1930 with Jersey Airways operating a number of de Havilland Dragons off the beach at West Park near the capital, St Helier. The first ever departure was a Jersey Airways Dragon to Portsmouth. Why the beach? At this time there was no airport or airfield on the island. It wasn't until around 1937 that the Island's government decided to build an airport with grass runways and concrete hard standing at St Peters.
During the German occupation in the Second World War more hangars and concrete taxiways were added but the runways remained mainly grass. After the war airline flying recommenced but it wasn't until 1952 that a proper tarmac runway was laid. However we are getting ahead of ourselves here as in 1946 BOAC had its European and domestic services taken away and given to the new additional state-owned airline BEA. BEA were now responsible for all UK and European flights, with smaller independent airlines like Jersey Airways being nationalised and becoming part of BEA. The entire Jersey Airways fleet of eight de Havilland Dragon Rapides were handed over to the state-run airline and all scheduled flights out of the island were operated by BEA.
In 1948 a new charter airline, Jersey Airlines - not to be confused with the earlier Jersey Airways - was formed. Its management saw a business opportunity as BEA could not cope with the high demand for summer flights to the island. Flying a couple of Dragon Rapides the airline approached BEA in 1951 about becoming an associate airline which would guarantee them more business, BEA agreed and took a stake in the new airline. Jersey Airlines began flying not just to the UK but also to France, including Paris. By 1960 they were operating Herons, Dakotas and Heralds. In 1962, BEA lost its monopoly on flights to Jersey, the airline bought back its 25 per cent share from BEA and entered into an agreement with British United. Sadly, the Jersey Airlines name disappeared.
As flights into the airport increased it became obvious that BEA would need to use larger aircraft than Dakotas and Rapides. In 1955 the runway was extended to accommodate the new Viscount and Elizabethan aircraft. The same year saw the first Jersey Battle of Britain Air display, an event which continues to this day as the Jersey International Air Show. With BEA offering a large number of destinations from Jersey it made sense to base aircraft on the island and a maintenance centre was established and remained in operation up until the mid-1970s. The hangar is now part of the cargo centre at the airport. The Viscounts and Vanguards would eventually be replaced by British Airways BAC 1-11 and Boeing 737 aircraft. In 1979, to cut costs, their extensive route network into Jersey was reduced to major destinations such as Heathrow and Gatwick. The discarded routes were taken up by the independent airlines and Jersey continued to be well served from UK cities and beyond.
Several French airlines also served Jersey such as Rousseau Aviation and Touraine Air Transport (TAT). They used a variety of aircraft such as Douglas DC3s, Nord 262, HS748 and Fokker Friendships. Rousseau had wanted to start flights into Jersey from its base at Dinard in 1963 but airlines already at Jersey pressurised the travel companies not to sell Rousseau tickets. Consequently that first flight carried only Rousseau staff! Opposition was eventually overcome and Rousseau operated a network of flights between Jersey and France until it was absorbed into TAT in 1973.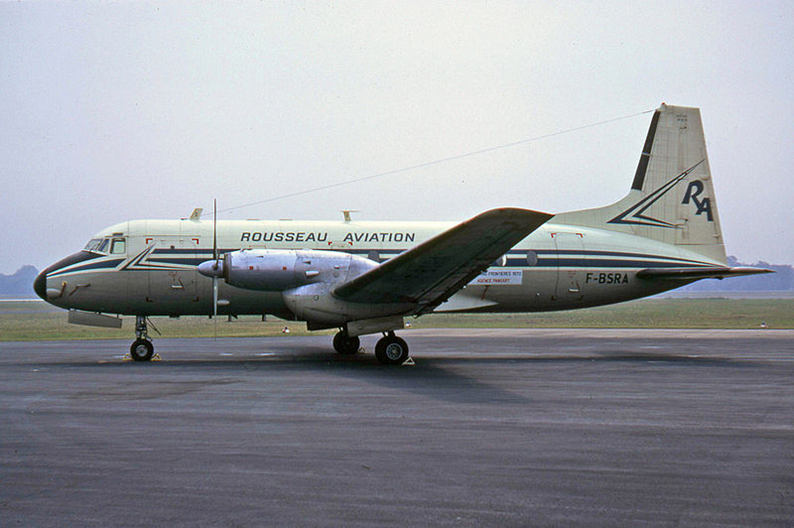 The DC 3 had featured prominently in the history of Jersey airport and many operators had used the reliable old propliner to start their services. Here are just a couple of the larger ones.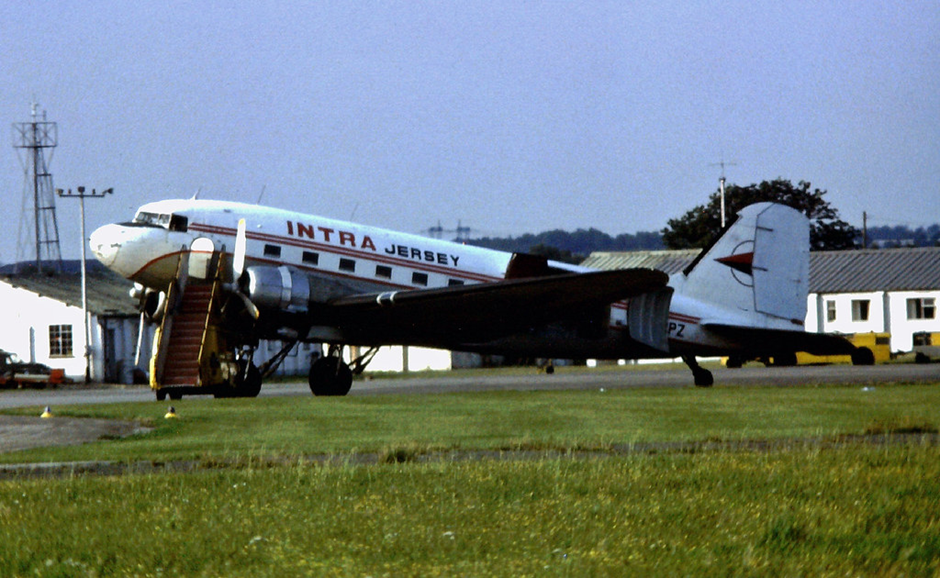 Intra Airways expanded its initial fleet of two Dakotas and by 1978, from its base in Jersey, was serving Cambridge and Gloucester in the UK, Caen, Dinard, Deauville and others in France, Ostend and Brussels in Belgium and Dusseldorf in Germany. In 1979 Intra merged with Express Air freight of Bournemouth and the new airline was known as Jersey European Airlines and began flying BAe 146 and Fokker Friendships, Over time this airline would become known as FlyBe and until their collapse earlier this year continued to operate services from many destinations into Jersey including the Jersey-Guernsey Shuttle.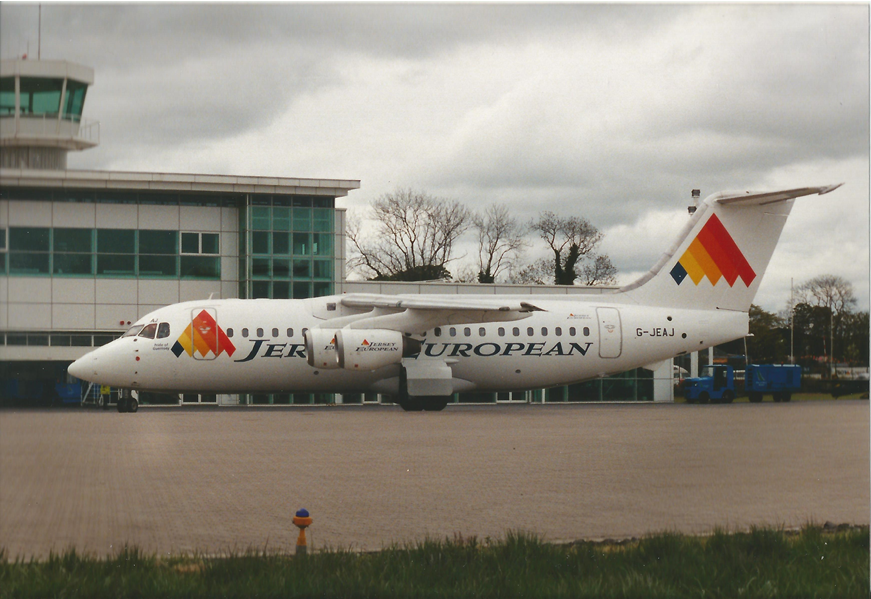 Throughout the 1960s traffic continued to grow and following another runway extension the airport welcomed jets for the first time in 1965. This saw an influx of BAC 1-11s from operators such as British Midland, BUA, Cambrian, Dan Air and Caledonian. Channel Airways also used their Trident aircraft. This were the biggest jet to land at Jersey at the time. Channel went out of business in 1973.
During its history Jersey airport has played host to a couple of unusual jet arrivals. In 1986 Concorde paid the airport a visit during its 50th anniversary celebrations. Unable to land, she did a number of low flypasts to entertain the crowds. The biggest jet to land was a British Airways Tristar that came to pick up a backlog of passengers who had been delayed by fog in1978.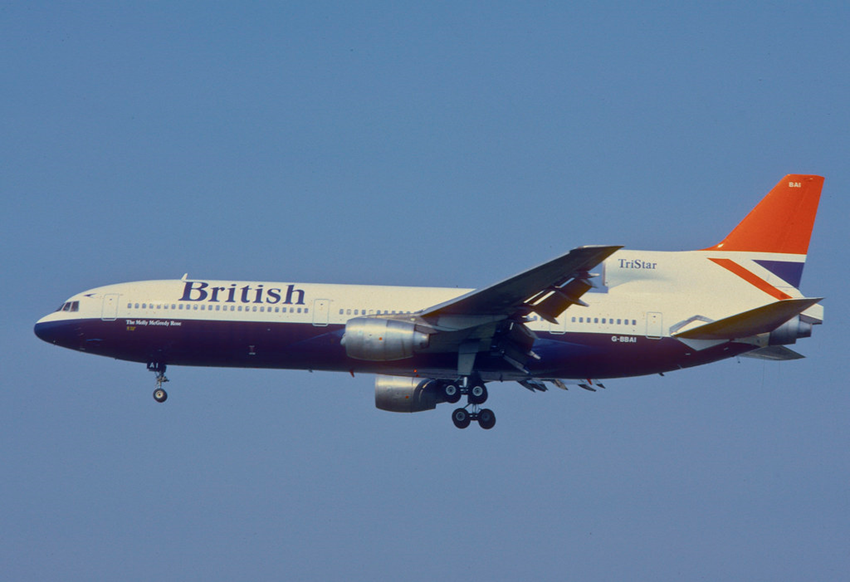 Despite the airport becoming a haven for BAC 1-11 jets, turboprops still formed the bulk of the airline movements with Heralds, Viscounts and Friendships very much to the fore. These were also supported from 1968 by inter-island flights operated by Aurigny Air services with their large fleet of Islander and Trislander aircraft. These also made the short hop over to Dinard and mainland UK at Southampton. By the 1970s the airport had become the sixth busiest in Europe and for a while was second only to Heathrow in the UK. These were the boom times for the airport and Island tourism as a whole.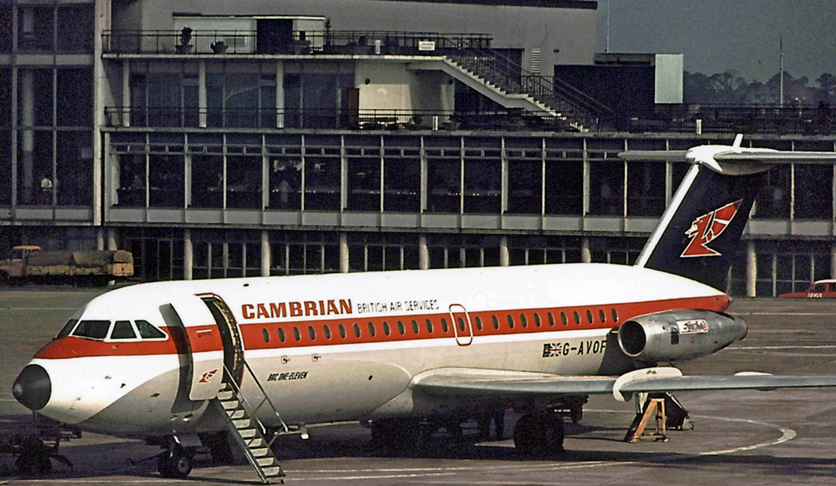 Keen to get its share of the traffic Aer Lingus had also started a service from Dublin using their new Friendship fleet. This type was also as previously mentioned used by TAT, AirUK and Jersey European Airlines.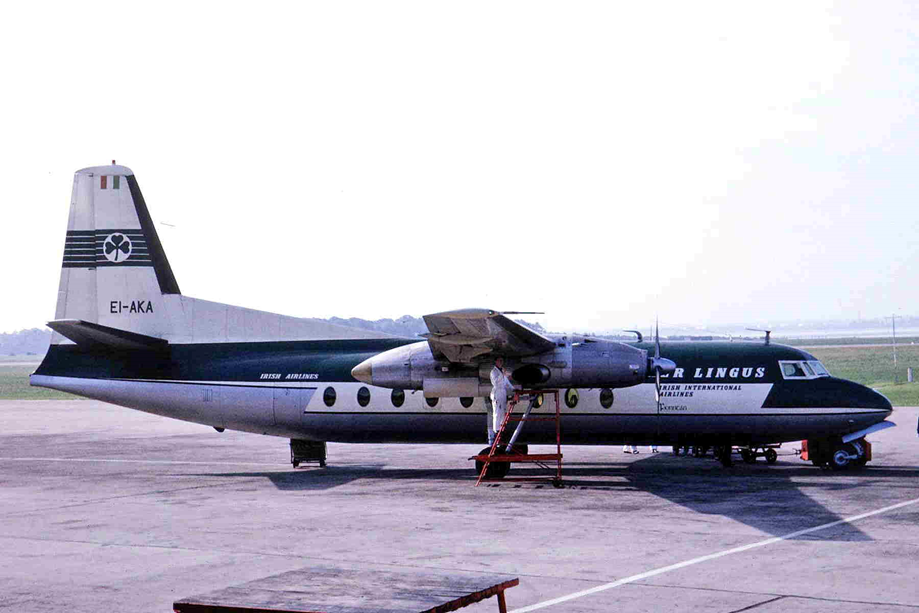 By the 1980s airlines were beginning to use more jet equipment with the 1-11s being joined by the ubiquitous Boeing 737 and Fokker F100 types. Present day Airbus types of British Airways and EasyJet arrived later. Modern day turboprops such as the Bombardier Dash 8 and the French built ATR are also now commonplace. Blue Islands Airways have a large presence at Jersey flying not only the Jersey-Guernsey shuttle with their Jetstreams but also serving many cities on the UK mainland following the loss of FlyBe. Aurigny retired their last Trislander several years ago to the British Airliner Collection at IWM Duxford and they now fly a fleet of modern ATRs and Embraer jets to Gatwick and Stansted with Dornier turboprops for the Alderney services.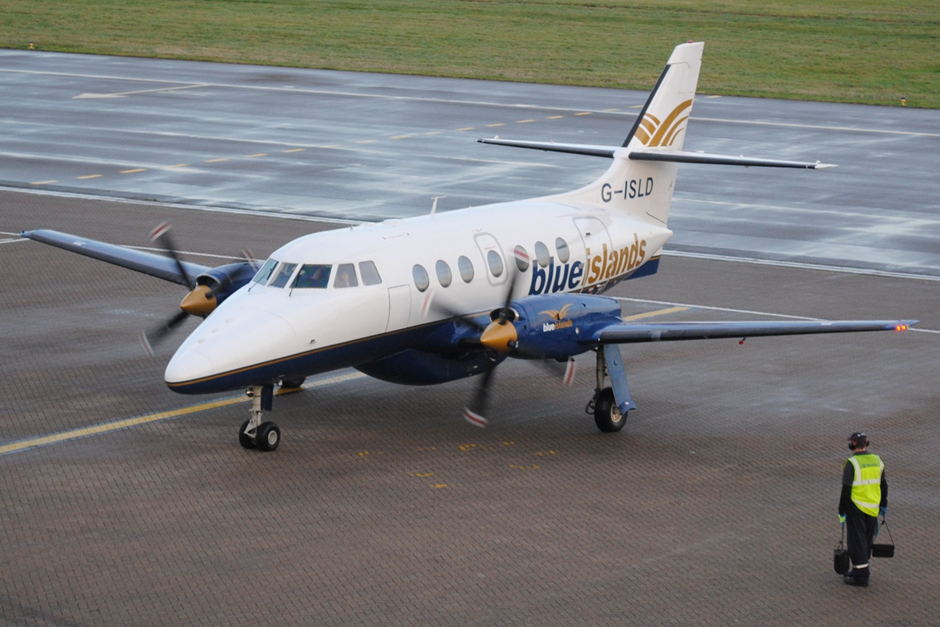 Jersey may no longer be top of the list for British holidaymakers with airlines offering cheaper tickets to farther European destinations but we will have to wait and see whether new quarantine requirements boost its popularity once again as a UK resort. With a planned timetable for the summer of 2020 showing regular year-round flights from the island to cities throughout the UK and some European destinations plus a large number of summer only flights it is still a very busy airport for such a small island. It will however always be fondly remembered for its role in the 1960s to 1980s when all the UK independent airlines and some from mainland Europe could be seen flying visitors in for a Channel Islands break. Let's finish with a few more photos from those times.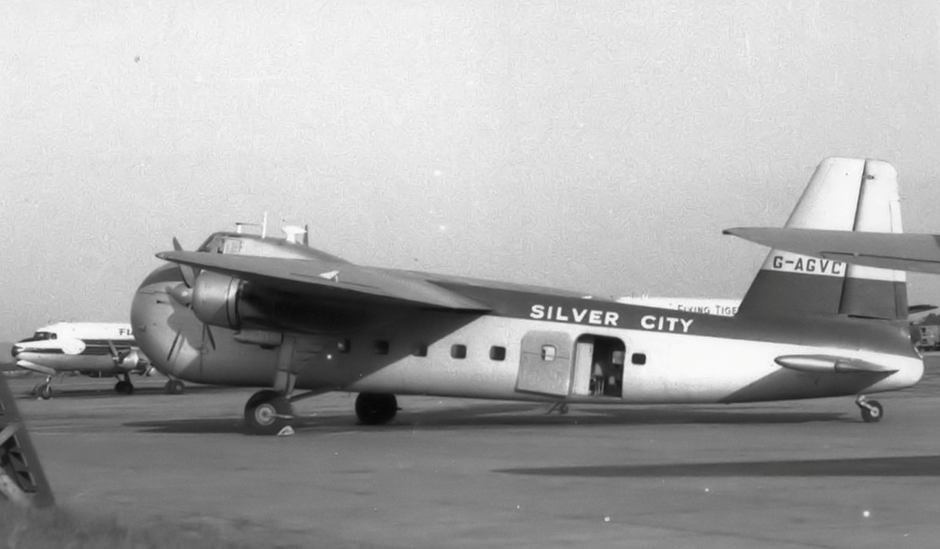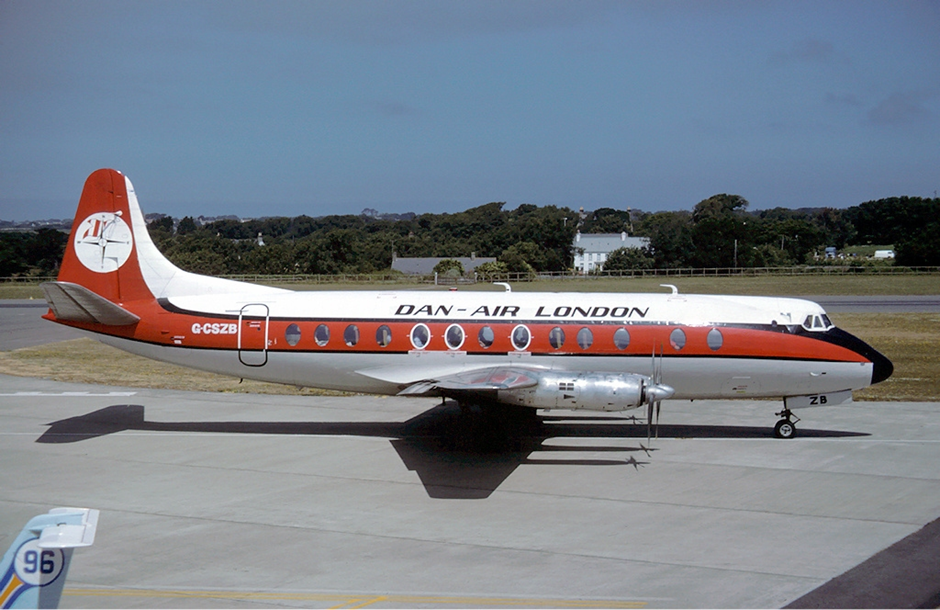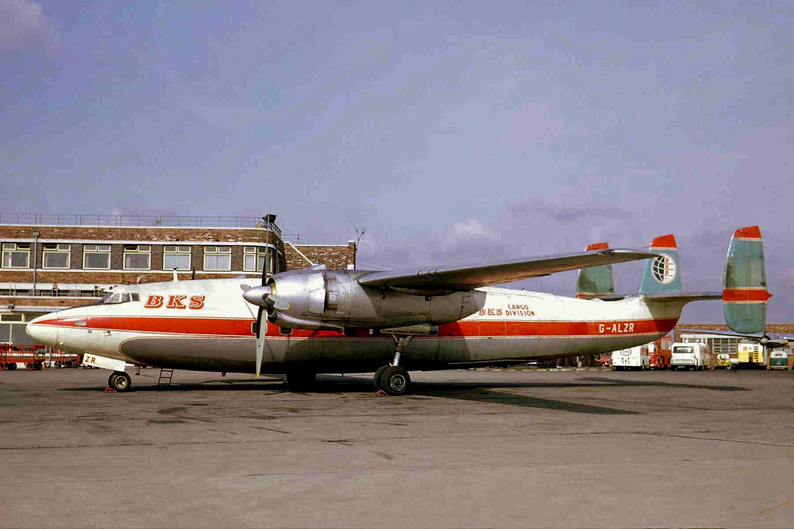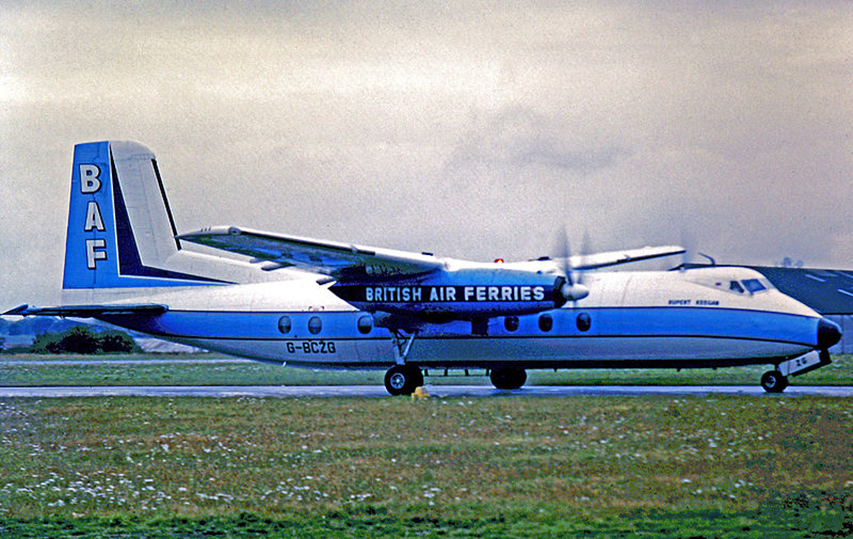 'till the next time Keith
Editors Note:
Aurigny were not the only operator of the BN Trislander, they were very popular with other Channel Island carriers as well. Pictures below show Rockhopper and also their later re-incarnation Blue Islands.
Finally Jersey have also been very keen on commerative stamps and so the 60th anniversary of the airport in 1997 gave them a opportunity to show some of the aircraft servicing the island over the years, including many of the types mentioned in Keith's article.
Registered Charity No. 285809