The growth in package deliverers
Added by Keith Bradshaw on 27 June 2021
Up until the early 1970s if you wanted to send a parcel you would have taken it to the Post Office who would send it by van to a local sorting office and then another van, train or maybe by plane to the destination sorting office, from there into the postman's bag and eventually to its destination. Here in the UK this worked fine if a little slowly, it was indeed possible for a postal lorry to drive from Land's End to John O 'Groats in 10-12 hours. However cross the Atlantic and the same scheme didn't work so well. A lorry trip from Miami to Anchorage would take in excess of 80 hours non-stop! Therefore in the US it was commonplace for the US Postal Service to make use of airlines to fly the mail and parcels on their scheduled flights. This provided quite a good service but with several different organisations involved it still wasn't that fast.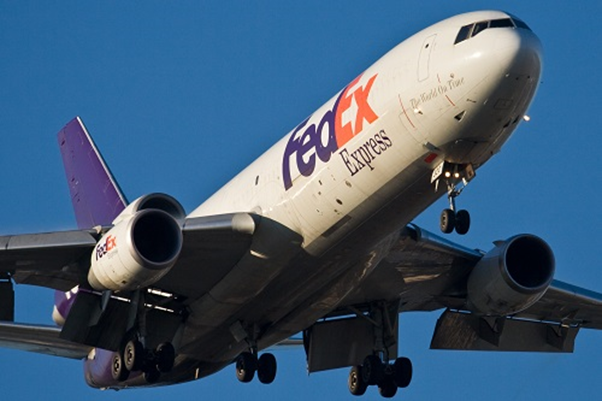 In 1971 Frederick W Smith set up a company in Little Rock Arkansas as a result of a paper he had written during his time at Yale University. The paper covered the best way to cater for urgent small parcel deliveries, the company was called Federal Express Corporation. Further research showed Little Rock would not be the best place to base the new company so a move was made to Memphis Tennessee where operations finally started in 1973. The concept of this new operation would be that Federal Express would pick up your parcel and they would take it to their own sorting office, place it on their own planes and fly it to a city on their network where it would enter another Federal Express sorting office before being delivered to the destination by one of their vans. With the entire operation in house, deliveries could now be offered overnight to the city areas served by Federal Express. Quickly known by all as FedEx, the company would later officially change its title to reflect that name in 2000.When flights began in 1973 FedEx would start serving 25 cities across the US from its hub at Memphis airport, the aircraft chosen to launch the company were 14 French-built Dassault Falcon 20F aircraft. Originally designed as a small business jet the cargo version would feature a large cargo door on its forward fuselage.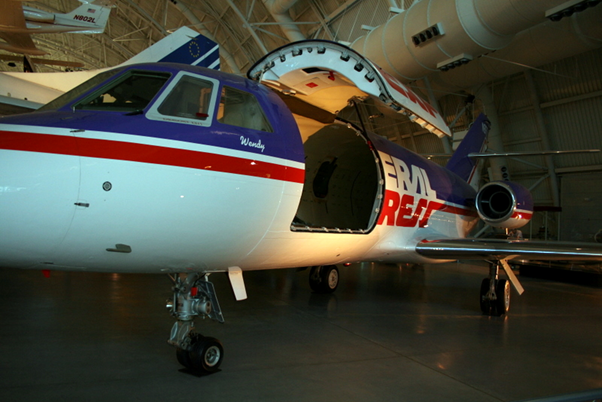 The mode of operation was simple, each evening the Falcons would fly into Memphis from their "home" airports, offload their cargo into the FedEx warehouse/sorting office and a few hours later be reloaded with freight for their home airports and return there to be unloaded into a smaller sorting office which would load up the FedEx delivery vans for their morning rounds. It was now truly possible to get a parcel delivered to a FedEx served city overnight. Despite the new service being well received it was running up huge debts and Fred Smith was knocking on all the banks' doors to try and obtain some investment. The story goes that one day whilst waiting to return from Chicago after another round of talks with the banks Smith jumped on a plane to Vegas and won $27,000 at the blackjack tables, he says this money allowed him to meet the wage bill the following week! The banks did come up with the money and by 1976 FedEx was in profit delivering 19,000 parcels a day. With business booming, despite having increased the fleet of Falcon freighters more capacity was needed, a change in regulations allowed FedEx to purchase the first of its iconic Boeing 727 freighters when seven examples joined the fleet in 1977. The Boeing 727 would become the backbone of the FedEx operation remaining in the fleet until 2013, 75 examples would serve with FedEx.
With the arrival of the 727s FedEx could by 1980 claim to be serving 105 US cities plus offering flights into Canada as well. That year also saw the official opening of a new complex at Memphis dubbed the 'Super Hub'. This new warehouse/sorting office was the largest of its kind and was even bigger than the airport's passenger terminal. By 2012 this facility was handling 3.3 million packages a day employing 11,000 people. With 165 aircraft gates this is a massive site, but time has shown it's still not big enough to cope with the huge increase in demand for overnight parcel deliveries, so FedEx have invested $1 billion to enlarge and modernise the hub by 2025. As the company expanded over the years there are now 12 hubs worldwide but none quite as large as the one at Memphis. Here in Europe FedEx has hubs at Leige, Cologne and Paris, with Paris due to become the main European base, plus a large sorting facility at Stansted.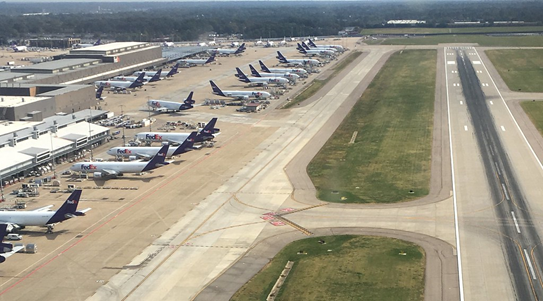 FedEx weren't alone in seeing the market for small parcel deliveries and other competitors such as Airborne Express and United Parcel Service (UPS) also began offering their services. Airborne Express commenced operations in 1980 with a mixed fleet including a Caravelle and a number of Japanese built NAMC YS-11 turboprops. They later standardised on Douglas DC-8 and DC-9 aircraft. Airborne Express was taken over in 2003 by German company DHL who were trying to get a foothold into the US with their own express parcel service, but being a foreign-owned company could not operate domestic flights in the US under its own name so had to use a contractor.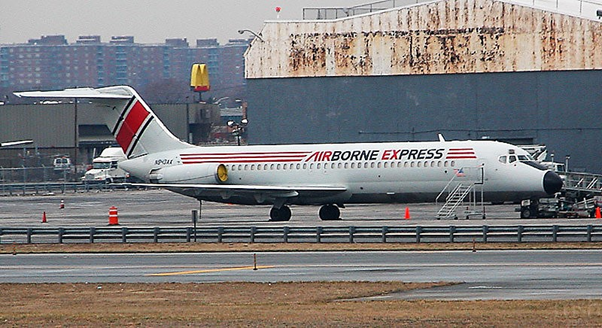 UPS also started in 1980 using contractors to fly its parcels but by 1988 it had set up its own airline using Boeing 727 and DC-8-60 series aircraft. UPS would go on to become FedEx's largest competitor in the US. Its hub would be at Louisville Kentucky and UPS are now the fourth largest cargo airline in the world flying large jets such as the Boeing 747, Boeing 767 and Airbus A300s.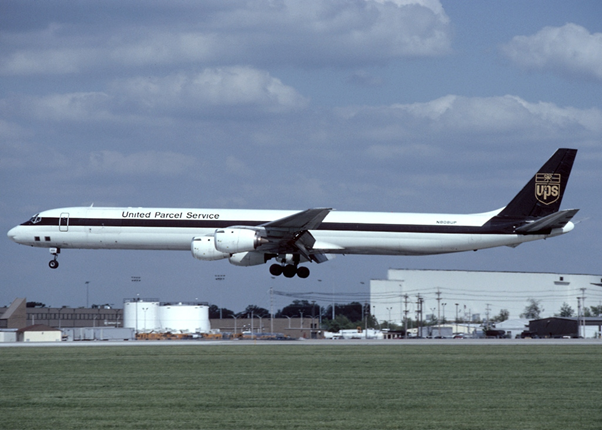 In 1986 FedEx became the first to introduce hand-held barcode readers for its staff to keep track of the parcels, this was the beginning of the parcel tracking service we take for granted today. In 1989 the company took over the long standing freight airline Flying Tigers Line which saw them acquire 22 Boeing 747 freighters and six Douglas DC-8-63 aircraft. These would be used to expand FedEx's international services and saw the creation of a hub at Anchorage airport. All the ex-Flying Tigers aircraft would be gone by 1996 with the 747s replaced by MD-11 freighters.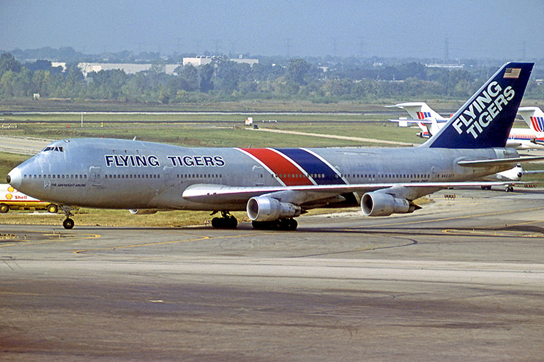 In 1994 twin-engine widebody aircraft were introduced when the first of 70 Airbus A310 converted passenger airliners joined the fleet the last of which would not retire until 2020.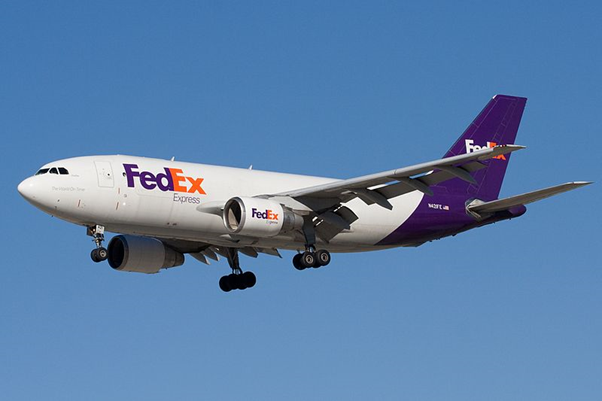 Another Airbus type operated is the larger A300, with a fleet of 65 examples including the last example built. FedEx is the world's largest A300 operator. In 2007 FedEx announced it wanted to obtain 90 Boeing 757 freighters to replace its older aircraft such as the 727 and A310. However Boeing had stopped making the 757 in 2005 so FedEx had to wait until the airlines replaced their passenger carrying examples and snap them up for conversion into freighters. This was quite commonplace with the 757 as British Airways, who were a launch customer for the type back in 1983 ,would sell most of their fleet to DHL for conversion into freighters with the first one flying in 2001.
FedEx would eventually see 115 examples of this aeroplane join their fleet making them the largest operator of the Boeing 757-200SF. In a similar vein FedEx have acquired a large fleet of Boeing 767s converted to freighters and when deliveries finish in 2024 that fleet will be 132 strong. These will replace the DC-10, A300 and older MD-11 still in service. Also replacing those aircraft will be a fleet of the large Boeing 777F with 58 slated to be in service by 2025.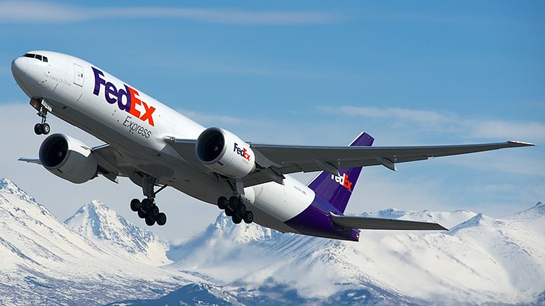 In the US FedEx faced competition from several other companies that had set up their own overnight delivery service such as Airborne Express, UPS and the US Postal Service, as we have seen it was UPS that was to become their biggest competitor in the US, whilst DHL would fill that position on international services. Over in Europe DHL, had set up its main hub in Brussels and started operations with a fleet of Convair Cv-580 turboprops, the aircraft replaced by the ex-British Airways Boeing 757s. After plans to expand at Brussels had met political resistance DHL moved its operation to Leipzig and also opened a hub at East Midlands airport near Derby.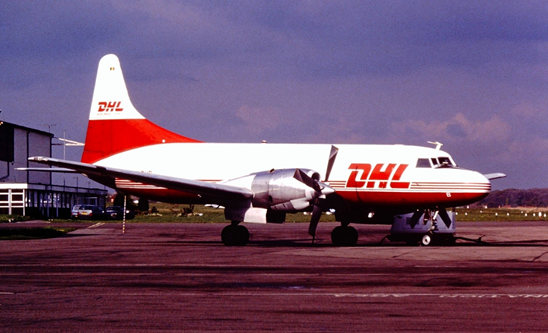 The FedEx mainline fleet is as of April 2021, 396 aircraft with 44 more on order. To feed into their larger hubs there are also a large number of contractors flying an assortment of aircraft all in FedEx livery, these account for another 282 aeroplanes. These figures put FedEx in the top ten of the world's airlines by size. Using this large fleet it now delivers each day to 375 destinations spread over six continents. To cover for any aircraft becoming unserviceable or an unexpected excess of freight turning up at a hub, each night five empty FedEx aircraft 'patrol' above the skies of the US awaiting the call for assistance from a ground hub.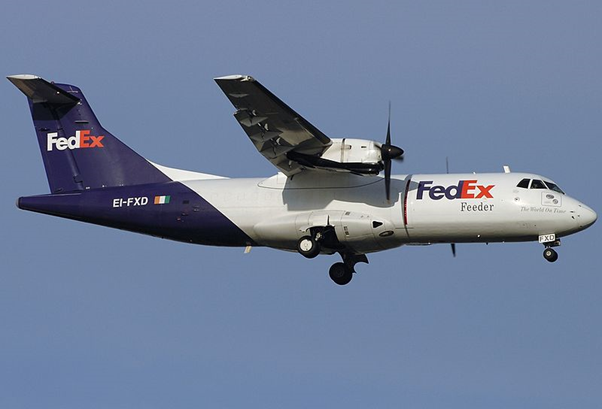 By 2020 FedEx had an annual income of $69.217 Billion, employed 245,000 people and with a combined fleet of 677 aeroplanes, it had come a long way since Frederick W Smith's university paper!
'till the next time Keith.
Registered Charity No. 285809